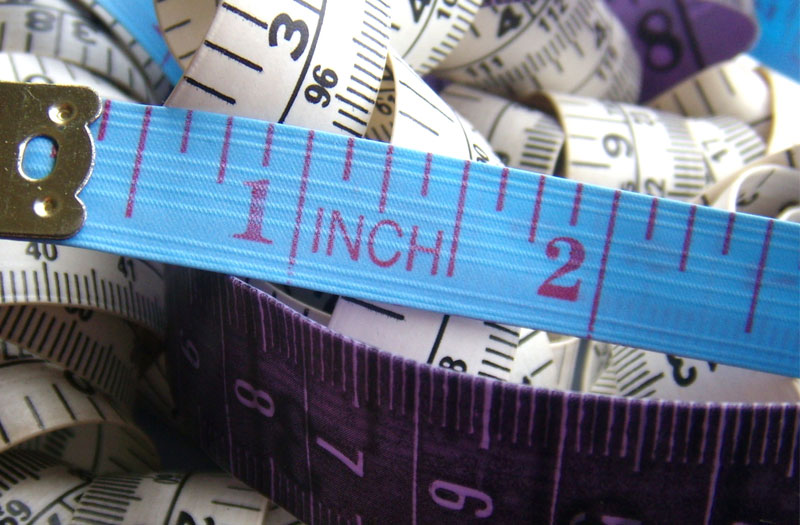 I heard an interesting phrase the other day and it's been gliding around in my mind ever since. It was in a TED talk delivered by Elizabeth Gilbert. You know, the one who wrote Eat Pray Love.
As it happens, she wasn't talking about eating, praying or loving. Rather, her topic was creativity, and in particular the correlation so often and so effortlessly made between artistry and anguish. She asked her audience if they were ok with the idea that creativity and suffering are inextricably linked. She invited them to consider that notion, even from an inch away.
Even from an inch away.
That's the phrase I've been contemplating.
It is not that it's an especially new idea. Nor is its expression in any way astonishing – although it's true Liz Gilbert does have a lovely way of saying things. Nevertheless, for some reason it resonated with me and perhaps it will with you too.
An inch is not big. It's 2.54 centimetres. Really not far at all. Even so, it can sometimes be difficult for us to shift even that small distance. And that's a shame, because we all need to be able to view things anew.
The view of artists that Elizabeth Gilbert encouraged her listeners to examine, even from an inch away, is a troubling one. Yet implicit in her invitation lies a hint of liberation. For even the small distance of an inch affords space to observe and examine, to literally re-view a circumstance or situation, and thus to embrace a different outlook.
This potential exists in many areas of our lives. It applies to our writing too.
Sometimes the words we write are so precious to us, we see only how they glisten and not where they are flawed. Other times we wrestle so fiercely with forcing our ideas into language that we forget they need room to breathe.
In both cases, the ability to shift our perspective even a little is critical. Doing so may be as simple as setting your writing aside for a few days before revisiting and revising it. However, it can also be as demanding as questioning your topic, your writing process, your ability, and even your beliefs.
Editors and proofreaders intrinsically bring a professional distance to your text. It's why we're able to see what is vital in your writing and to smooth it so it flows. It's how we spot the errors your brain persuades you are not there. (Also, we have superpowers. We're handy that way.)
Whether the landscape you look upon is your own writing, a daily routine or some broader cultural assumption, it can be worthwhile trying to find even a small distance from which to reconsider it.
And if you're struggling to shift your vision even an inch from your writing, you can always let me know.
Me and my superpowers are happy to help.
Now it's your turn…
Do you have any techniques you use to help you shift your view? What have you observed about viewing your writing even from a small distance away?