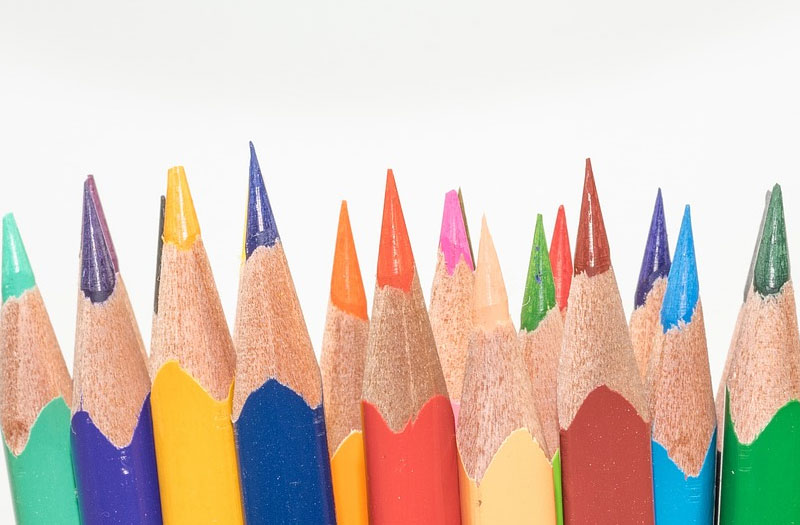 It has taken a bit of time and a lot of effort. You've poured your devotion, attention and even your heart into writing your book, your thesis, your website, your poetry. Now at last it is finished.
Almost.
After all that dedication and occasional frustration, you know how important it is that your message is clear. That's why you understand the next step is to employ the expertise of an editor who will check, correct and improve your written expression.
But how do you find the right editor for you?
If you are reading these words, you have already discovered this website. (Hello, by the way, and welcome. I'm so glad you're here.) Perhaps you were referred to me by a friend or you found my details on the Editors Victoria freelance register. These are both great ways to locate an editor.
Other options are to ask writers you know or admire for their recommendations or check the acknowledgements in books similar to the one you have written yourself. Authors often mention their editors here. You can also try using a search engine but your results might be a little mixed. Use detailed keywords and you may have better luck.
Of course, finding an editor's website or contact details is one thing. Working out whether or not that person will best meet your editing needs is a different and more delicate process. It is also exceptionally important.
Any editor can improve your writing. But the right editor will make your experience enlightening, enjoyable and ultimately rewarding.
To help you choose the right editor for you, here are some questions you might ask.
Does the editor have experience with your particular type of document or publication?
Are any areas of special interest or skill noted?
What do other people say about their experience of working with the editor, either through recommendations or testimonials?
How promptly does the editor respond to your initial email or phone call?
What is the tone of the editor's communication with you (for example, brisk, informative, reassuring, casual, professional)?
Has the editor shown you a sample of work? Are you happy with it?
Is the editor able to complete the work you need within your preferred timeframe?
Has the nature and process of the editing been explained to you?
What level/s of editing does the editor do (for example, copyediting, structural editing, developmental editing)?
Does the cost of the work reflect the value you will receive?
Will the editor offer flexibility in your payment arrangements if necessary?
What sense do you get of the editor from a website or social media presence?
What feeling do you get from your interactions with the editor, either in person or online?
This last question may seem somewhat vague but it is perhaps the most important of all, as each editor will have an approach that is both personal and particular. Where one may be firm and direct, another could be more intuitive and supportive. Neither is wrong, but nor would these different styles both be appropriate for the same writer or project.
In my own work, I focus on being friendly and professional. I like to be thorough, which means I may not be as quick to finish your job as another editor. I tend to teach too. (Can't help it.) This means I will often explain the suggestions I make and offer you more information about any issues I see recurring in your writing. Another aspect of my work is providing you with options to choose from. My belief is that you are responsible for your words, which is why you must make your own decisions about what you will do with them.
This approach works for me but it may not suit you or the specific piece of writing for which you are seeking assistance. That's fine. You can look for someone more aligned with your requirements using one of the methods mentioned above.
The crucial point is this: a good engagement between writer and editor requires trust and patience on both sides. It is a subtle and sensitive relationship, so it is important you are happy with your choice.
Finding the right editor may take you some time. But like your writing itself, it is worth the effort. In both cases, when it happens well, the outcome can be a truly beautiful thing.
Now it's your turn…
What has been your experience of working with an editor? What do you look for in an editor? How do you discover and nourish those qualities?