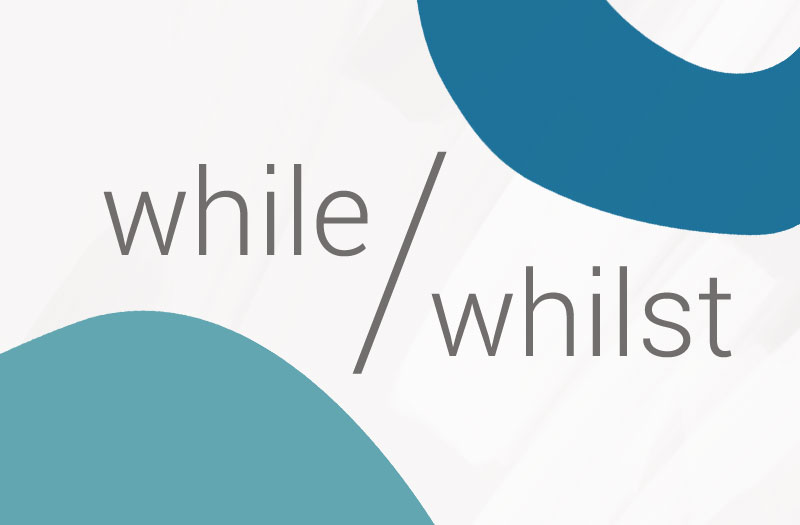 I confess. It's true. Like you, I have my word quirks. There are those I use often because I'm fond of them ("nifty", "tricky", "expressive", "poetic") and many I use rarely because they don't resonate with my voice.
This is fine when I'm being a writer. I can choose and use whichever words I want. It's another matter, however, when I am editing.
A document I was recently working on contained numerous instances of the word "whilst". My immediate inclination was to change all of these to "while" or to make gentle alterations to certain sentences so that neither word was necessary. There was arguably no need and no reason for me to do this, because the term "whilst" is not incorrect.
Used as a conjunction, "whilst" carries exactly the same meaning as "while".
Even so, the tone of the two words differs.
Most of us would bump into the word "while" more frequently each day than we realise. Yet the simple addition of the "-st" on the end turns it into a term that is more likely to catch our notice. It just sounds that little bit more formal or even old-fashioned.
That's fine if it is the writer's intention. In general, however, the word "while" is probably preferable.
It may be that this tendency to use "whilst" is a quirk of my client that I ought to have left unchanged in the text. Yet as an editor, I need to balance the voice of the writer with the purpose of the document and also keep in mind the needs of the reader. My distinct feeling in this case was that the extra attention the word "whilst" attracted was more distracting than deliberate and did not fit with the overall tone of the document.
I made the changes accordingly and explained the reason for these to my client. I did leave one or two occurrences in place, though, partly to respect my client's choice and also to add a touch of distinction here and there.
I guess you could say I'm quirky that way.
Now it's your turn…
Which do you favour – "while" or "whilst"? What differences do you see between the two? When would you use one rather than the other?